TeamTOC
Our team of remote marketing professionals values transparency, accountability, and quality deliverables. We are passionate humans and love what we do. If you have a skill set that will add value to our clients and business, contact us.
Tracy O'Clair
President & Senior Marketing Strategist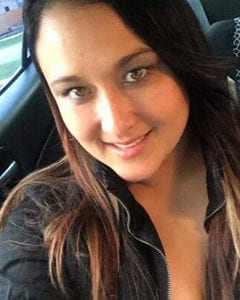 Meet Tracy O'Clair, a prominent leader in web-based solutions and digital marketing in the beautiful state of Maine. With a Bachelor of Science in Marketing Management from Thomas College, Tracy has proven herself as a dynamic force in the marketing world.
In 2009, Tracy took her extensive experience in the marketing and sales industry and turned her vision into reality by founding TOCmedia. What began as a solopreneurship has since flourished into an internationally recognized digital marketing agency, thanks to Tracy's unwavering dedication and innovative strategies.
At the heart of Tracy's approach is a deep commitment to building transparent relationships with her clients, emphasizing trust and reliability. Her passion for marketing and communications is palpable, and she constantly immerses herself in exploring new trends and developments within the industry, including cutting-edge technologies like artificial intelligence and emerging marketing software.
Beyond her professional pursuits, Tracy cherishes her family-oriented values and thrives on creating a positive impact in the lives of others. When she's not immersed in marketing wonders, you can find Tracy following in her love for travel, hiking in picturesque landscapes, indulging in captivating books or putting her thoughts to paper through writing. Her passion for exploring new digital marketing and communication methods reflects her insatiable curiosity and drive for staying at the forefront of the industry.
While Tracy calls Maine her home, she's a wanderer at heart and frequently divides her time between Maryland and Florida, soaking in inspiration from various locales and cultures.
Join Tracy O'Clair and the TOCmedia team on an exhilarating journey of digital marketing excellence. With her expertise and a focus on genuine connections, she's dedicated to helping businesses and non-profit organizations achieve soaring success in the digital realm. Embrace transparency, innovation, and proven expertise – experience the TOCmedia magic firsthand with Tracy leading the way!
Michael Flanagan
Senior Graphic Designer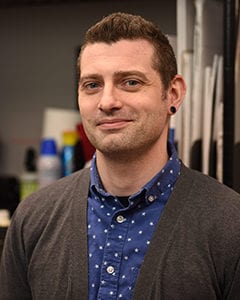 Michael Flanagan has loved art from an early age and knew he would pursue an education in the field. With a Bachelor of Fine Arts from the University of Maine at Presque Isle and receiving a secondary degree in graphic design, he has been dedicated to creating exciting and eye-catching designs since 2006! Michael's greatest loves are being a husband and a father, you can often catch him drinking coffee, laughing with family, or making horrible dad jokes.
Dave Carew
Media Relations & Senior Copywriter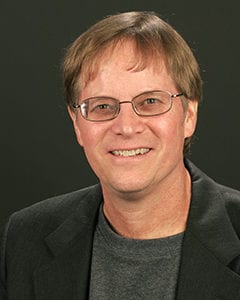 Dave Carew has been an in-demand copywriter in Nashville, and now Maine, for more than 20 years. His satisfied clients have included Thomas Nelson Publishers, The HR Edge consulting firm, Ogletree Deakins national law firm, Bee Gees drummer Dennis Bryon, and Kennebec Valley Tourism Council. Dave's favorite things include literature, politics, playing guitar, and watching Red Sox games.
Carey Baker
WordPress Developer & Senior Graphic Designer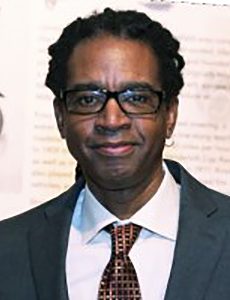 Carey Baker is a design professional with many years of working with a variety of industries, from small art departments to large corporate companies. Carey's skills are graphic and web design, video marketing, mail funnels, e-commerce, and course building. He has been creating websites since 2000 and has been building WordPress websites since 2009. In his free time, you can find Carey cycling, organic gardening, photography, or hiking!
Caylee Wilson
Project Manager & Marketing Coordinator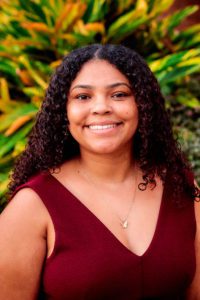 Caylee Wilson is a graduate of Florida State University where she received her Bachelors in Science in Marketing, and her Masters in Science in Integrated Marketing Communications with a focus on Multicultural Marketing. Caylee has experience working with a range of industries from digital agencies, to nonprofits, to mutual aid organizations, even to small family-owned businesses. She is passionate about learning more about effective communication and marketing, especially in the multicultural realm. If she's not working, you can often find Caylee playing with her cat, Kody, or watching a new scary movie!
Angela Nacpil
Copywriter & Market Researcher
Ma. Angela Nacpil is a freelance writer specializing in conversion copywriting. She received a Bachelors in Mass Communication and has worked with over 50 businesses worldwide. Her background includes B2B consulting and marketing agencies, solopreneurs, course creators, and eCommerce brands. In her free time, she enjoys sipping lattes and reading books in local coffee shops or exploring one of the 7,107 islands of her home country. She splits her time between the Philippines and Australia.