TOC-ing About Our Team!
Like the 125 cutting-edge firms recently spotlighted in an article in Forbes magazine, TOCmedia has virtual offices—most of which are in or near Waterville, Maine—and is comprised of the President/CEO, along with nearly a dozen freelancers (sub-contractors), each of whom serves a specific function for the company and our clients. The use of freelance talent allows TOC to operate without unnecessary overhead, which enables us to pass along maximum cost-savings to our clients. Among the members of "Team TOC" are:
Tracy O'Clair
President/CEO
Tracy is one of Central Maine's best-known, most go-to web-based-solutions leaders and digital/social-media marketers. She is a qualified Solutions Provider for Constant Contact, and earned her degree in Marketing Management from Thomas College in Waterville, Maine. Tracy founded TOCmedia in 2009. In her spare time, she enjoys hiking, snowboarding, reading, writing, and exploring all the new techie ways to market and communicate.
Lan Lamon
Project Manager
Lan's 20+ years experience as a Media Producer brings Project Management expertise and strong team support to TOC. In addition to her role at TOCmedia, she has a number of other business pursuits on the go including running her own Cloud-based Animation Production Service Company & Studio, and managing a 50 acre farm with her husband in the beautiful countryside of SW Ontario, Canada.  She loves gardening, cooking, and taking day trips in the beautiful Georgian Bay area.
Kristina Roderick
Graphic Designer & Email Specialist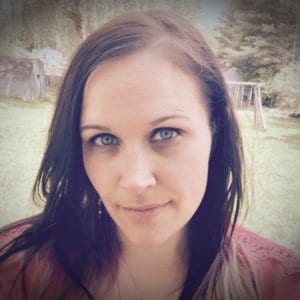 In addition to her acclaimed design work for TOC, Kristina also heads her own firm, Imagine Design Company. For many years, she has served the Waterville business community—and numerous clients elsewhere—with her excellent logos, print materials, signs, social-media graphics, and web-based graphics. Kristina and her family love sports, music, the arts, and spending time outdoors.
Dave Carew
Copywriter
Dave has been an in-demand copywriter in Nashville, and now Maine, for more than 20 years. His satisfied clients have included Thomas Nelson Publishers, The HR Edge consulting firm, Ogletree Deakins national law firm, Bee Gees drummer Dennis Bryon, and Kennebec Valley Tourism Council (assisting TOC). Dave's Faves include literature, politics, playing guitar, and watching Red Sox games.
Michael Flanagan
Graphic Designer
In today's image-conscious, brand-centered world, businesses and nonprofits are looking for graphic design that is dynamic, engaging, and attention-grabbing. That's where Michael Flanagan comes in! Using his outstanding talent and thoughtful, caring approach, Michael creates an exciting array of marketing materials for TOC's clients, including logos, social-media icons, post graphics, website layouts, and online and traditional ads. In addition to his great work for TOC, Michael handles graphic design assignments for one of Maine's premier jewelers. Michael's greatest loves are being a husband and a father to his four young children. He says with a smile, "Between designing and parenting, I don't have much time for anything else!"
Emily Kammerlohr
Copywriter & Social Media Specialist
Emily is highly experienced at creating SEO-rich, dynamic website copy and blog posts. She's a super-talent for driving traffic to your website and increasing your leads, sales, and subscribers. Based in her hometown of Houston, Texas, Emily enjoys binge-watching Netflix originals, eating at Chipotle, and chronicling her travels on her blog, She's a Trip.