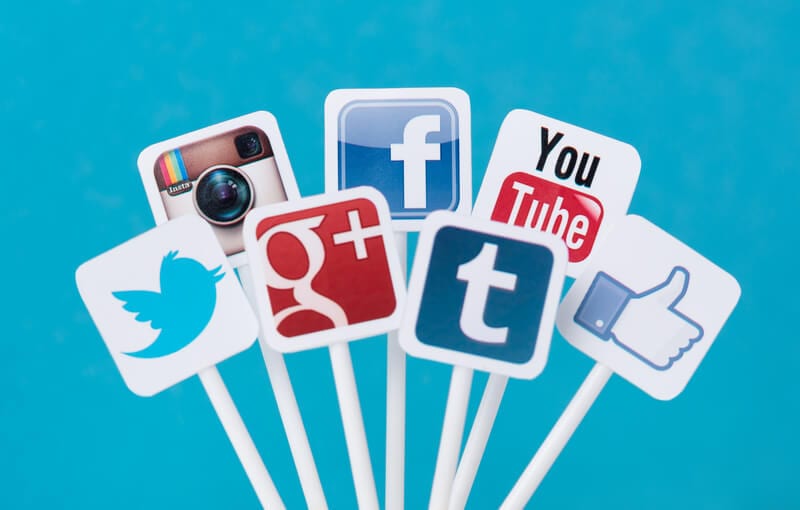 If you are a social media manager or on social media at all, you may have noticed some recent changes in the channels. February certainly has been an exciting month in the world of social media. The good news is that you don't need to waste countless hours researching the major changes. We got you covered. We've gathered some of the top updates from the past month that you should know or, at the very least, will want to know.
Facebook
1. Facebook wants to live stream one Major League Baseball game per week
Batter up! A recent article from Forbes discusses the future of live sports on social media. Rumor has it that Facebook has been discussing the possibility of using their live stream feature to stream Major League Baseball once a week. This could be a great feature for Baseball fans everywhere. You'll never have to worry about missing another game. On the other hand, it could result in a lot of loud cheering in the supermarket.
2. Facebook Rolls Out New Job Posting and Application Features for Desktop and Mobile
Here's a good one for Human Resource Managers and small business owners. Facebook has decided that it's time to "take the work out of hiring." According to Facebook Business News, "40% of US small businesses report that filling jobs was more difficult than they expected." This is quite surprising considering the country's rate of unemployment. These new features go a
step beyond bringing the postings to the user, but will allow for user applications as well. Time to clean up those profiles job seekers!
3. Facebook is launching a app for TV platforms
Perhaps our parents weren't too far off when they said Facebook would take over. You may have noticed more and more video on your Facebook streams. There is no doubt that video on Facebook has been increasingly successful. The team has decided to take video on Facebook to the next level and expand into the world of television. It was only a matter of time, right Mom?
Twitter
4. Twitter Makes Moments Available to All Users
"It's your moment, share it with the world." As of last month Twitter shares their moment with the world when they announced that the platform would allow for everyone to be able to create moments on Twitter. By collecting and sharing a set of tweets, Twitter users are able to tell more impactful stories. Click here to learn more and for some helpful tips and tricks from Twitter.
5. Twitter Features Periscope Video in Top Trends Section of Explore
If you've been on Twitter lately, you may have noticed the recent launch of "Explore." This feature allows for live video from periscope direct from your Twitter app. This has been a long standing complaint for Twitter users.
Instagram
6. Instagram Rolls Out Ability to Add Multiple Photos and Videos to One Post
Instagram users will happy to learn that as of last month they are now able to share entire experience on Instagram by sharing multiple photos and video to a time. A long standing desire for many users. What to look for? A series of little blue dots below a post that allows you to swipe between images. Read more here.
Snapchat
7. Snapchat Rolls Out QR Snapcode for Websites
Leave it to Snapchat to think outside the box. They have now added a feature to its Iphone mobile app that allows users to turn links into "Snapcodes" that are meant to be used to open sites on the snapchat browser.
YouTube
8. After witnessing one of the all time most viewed political live streams in history (in case you didn't guess, we are talking about the Presidential debates), YouTube decided it was time to launch the "world's first 360-degree live streaming support." What does this mean for YouTubers? Live streaming will be built into your YouTube mobile app allowing you to live stream and interact with your audience anywhere anytime in real time (click here for details).
Pinterest
9. Pinterest Introduces More Targeting Options for Ad Campaign
Pinterest has released a series of new targeting enhancements that include features such as creating an ad campaign based on the amount of interaction a pin received. You can read about all of the enhancements here.
10. Pinterest Adds New Visual Discovery Tools
For years Pinterest has been heavily researching visual searches. Last month they released what they are calling the "Pinterest Lens." Imagine you see a jacket you really love that someone else is wearing. How do you find the product? Now you can take a picture with your camera and upload it to Pinterest. Lens will give you recommendations based upon your photo. For all you chefs out there, you're going to love this! Supposedly it works for recipes too.
For more information about social media or if you want help preparing yours, feel free to contact us!